Griho is placed in the Escola Politècnica Superior building at the University of Lleida. The offices of GRIHO are divided into two rooms:
Community room for the GRIHO members
The community room for the GRIHO members is where visiting professors, PhD students, scholarship holders, students, etc. use for meetings, developing technology transfer projects or carrying out final degree projects. There are 12 workstations each one is configured according specific users requirements. There are also two printers and two servers that everybody can use.
the UsabiliLAB

The UsabiliLAB is a specific room to develop R+D projects and technology transfer projects in the usability and accessibility evaluation area.
Different solutions are adapted for the client's needs. Every executed procedure use the model of user centered process to get this ease of use (called usability) and to break the user's barriers (called accessibility) in the information systems.
The Usabililab provide experts with the best resources to carry out user test and evaluations of interfaces.
Equipment in the UsabiliLAB
The UsabiliLAB has specialized equipment that is dedicated to research, in a formation area and the technology transfer.
Eye Tracker
The Eye Tracking is the technology used to check where the human eye goes, rests and avoids when the user navigate on a Website application, an advertisement poster, a video or a picture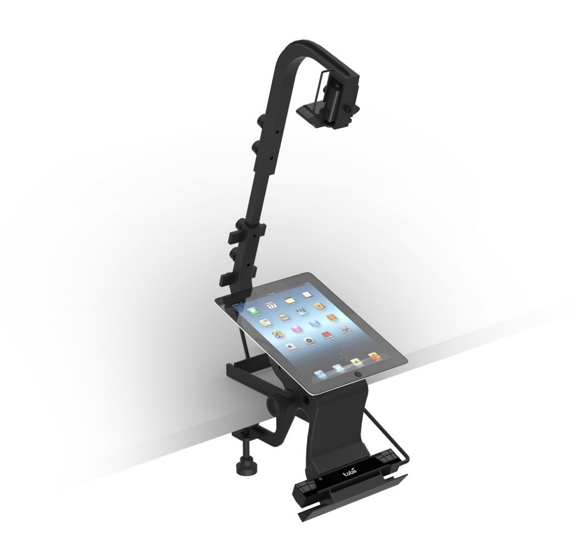 Morae
Morae is the specific software to carry out usability test and to measure how useful is an application.
Jaws
JAWS® for Windows® is a screen reader that allows someone with some type of disabilities to read and interact to the information that appears in the screen.
GUI Design Studio
GUI Design Studio is a graphic interface design tool. It enables designers to create prototypes without codification.
Justinmind Prototyper
Prototyping tool to develop wireframes and functional prototypes of IT systems. It is used for research and teaching purposes.